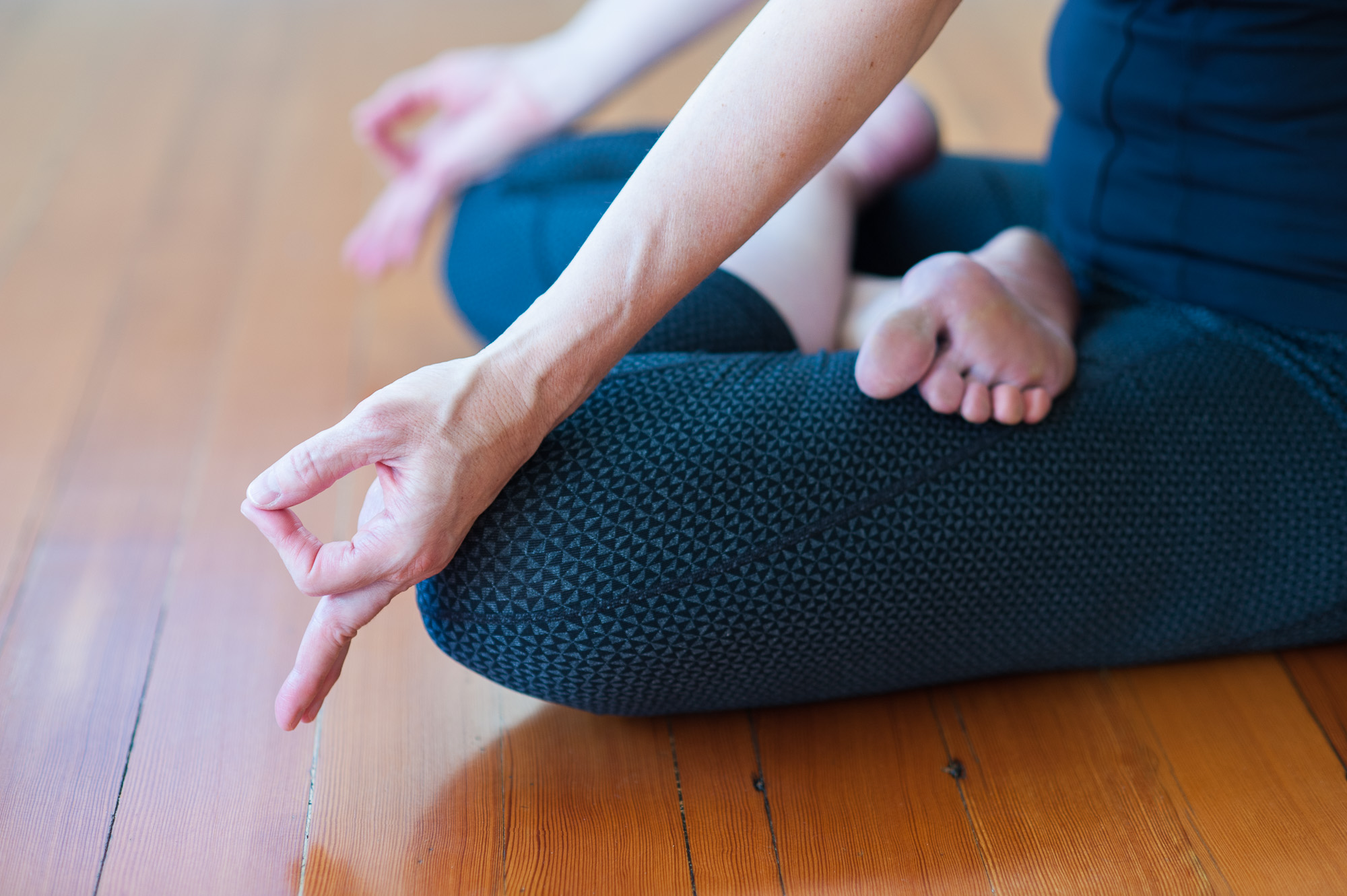 13 Nov

Practicing Yoga at Home

There was a time, about 30 years ago, I think everyone and their mother owned a VHS tape or DVD to practice yoga in the privacy of their own home.

We could take a class in the comfort of our living room with a celebrity teacher like Denise Austin or Rodney Yee (or take part in the Jane Fonda Workout, which was my first introduction to some yoga poses!)

We could pause, stop, fast forward, and rewind to follow along at our own pace.

What ease and control we had!

We didn't even have to own a yoga mat.

There is something to be said about the power of self-study and the privacy of learning about yoga in our home – via a book, TV show or DVD –without the aid of a separate teacher.
We become our teacher. We learn to trust our own judgment.
The teacher in the book, or TV show, or DVD is simply a guide.
That's the way it really should be in person, too.
Teachers, IRL (in real life), are there to suggest, to encourage, to share information and ideas – to guide us.
As a teacher, myself, "considerasana" is my favorite 'pose' to offer students.  I'm merely offering suggestions to consider – you simply need to be present with your body and mind and breathe deeply.
~~~
After we wore out our Rodney Yee DVDs, yoga eventually made its way into community centers, church basements, and group exercise schedules at gyms.
And now a dedicated "yoga studio" is not an uncommon site in just about any town or city in the US.
But if you are going to dedicate yourself to a regular yoga practice at one of these studios you have to find a class that:
Works for you in style, level and cost
Is on your path to-from home and work or somewhere nearby those places
Maybe you don't have a studio near you that meets that criteria, you may be in one of the few yoga deserts in the country.
Or maybe you prefer to practice at home – there is still something very empowering about a home practice done at your own pace, on your own schedule – and you may be looking for more information or inspiration.
What do you do then?
I think very few of us even own a VHS or DVD player anymore but most of us do have internet access either through a computer or our phone.
You can try some of the many online yoga options that are available these days.
Most of them have a free trial period and/or a lot of free stuff to peruse.
And if you decide to subscribe, the monthly unlimited fee is much less than one drop-in class at a studio.
You can try different types of yoga, without that fear of walking into an unfamiliar class so you can explore and click around until you find a class that works well for you.
Be curious and be patient and be aware that you are your own teacher so honor your body and mind. Listen to your breath.
Here are a few online yoga sites that I would recommend:
YOGA U Online Education for Every Body
Lots of free stuff and a plethora of information on yoga. A la carte classes and courses to purchase as well.
14 day free trial then a monthly or yearly subscription
This is the one that I used several years ago when I was going through teacher training and wanted to observe other classes. Things I liked about it:
Most of the classes take place outdoors! Beautiful scenery to look at (they are based in Jackson Wyoming) and the quality of the video and sound is superb.
Their typical setup is teacher with 2 students – 1 who might need a bit more modifications than the other. This is always helpful for a better view into how to work through a sequence.
My experience was that the instructors were all great, (I particularly like Adi Amar and Sarah Kline, 2 of the original teachers)
You can easily sort through their catalog of courses by level (beginner, Int, adv, or all-levels), duration (15 minutes to beyond), teacher (once you find the ones you like best), style (lots of options), pace (slow, medium, fast), and focus (including restorative)
They also have a free helpful blog and "Poses" section with brief videos reviewing how to do particular poses.
A limited time free trial then a monthly subscription
I am a member of this one now. This site has both classes and long-form courses (for extra money). Like Yoga Today, they also have a filtering system to get a list of courses that work just for what you want. They also have non-asana classes to round out the instruction in philosophy and pranayama, etc. Some key things about this option:
A lot more teachers including many long-standing teachers (and some young new ones too) – check out Cyndi Lee, Dianne Bondy, Jivana Heyman, and Gary Kraftsow
A lot more styles to choose from including Yoga Therapy (i.e. yoga for xyz condition) Yin yoga (a particularly slow deep practice), Iyengar (very alignment based), Guided Meditation, Yoga Nidra (deep relaxation), and yoga for all body types
A lot more options for targeted areas (they call it "anatomy" in the filters).
A limited time free trial then a monthly subscription
You can register on their website or get the Glo app on iOS managed through iTunes (the subscription through the app costs more per month for some reason.) I have not tried this one but I mention it because many local teachers are teaching on the platform so it might be a good way to try out local teachers whom you could visit in person someday. This site is about "physical well-being in a digital space" and as such includes not only yoga and meditation but Pilates and something they call "yoga conditioning".
YouTube
A totally free choice (albeit with commercials)
I don't necessarily like YouTube for full class-length practices, but the good thing about YouTube is that many very good teachers offer excellent brief explanations of some of those pieces of a practice you haven't quite figured out in class. Try Kino MacGregor or David Garrigues. [PS: see comments below for additional options.]
~~~
Nevertheless, I do hope you make it to a live class as often as you can!
The biggest downfall to studying alone is that, well, you're alone.
~~~
There are options to sample classes until you find the one that feels just right.
Most studios have a new student offer that makes it economical to take an unlimited number of classes to see if you like the vibe of the place, the teachers, and to suss out whether it fits into your weekly schedule.
If a studio works for you then you can sign up for monthly memberships, which typically offers the most value (and helps to keep your studio in business). This is an investment in yourself and your practice.
If you have an erratic schedule or none of the studio passes seem to work for you, try Class Pass or be on the lookout for that good Groupon offer.
Or maybe signing up for Passport to Prana would work in your area so you can stop in for a class at a studio that looks interesting to you.
~~~
Maybe the best of both worlds is to hire a yoga teacher for private sessions either in a nearby studio location or in the privacy of your own home.
Private yoga instruction provides individually tailored attention to:
deepen your existing yoga practice or develop your home practice

work on a specific health goal, like, recovering from an injury or practicing yoga for stress relief and better sleep

establish a foundation of understanding as a beginner to yoga before you attend public classes
~~~
Enjoy expanding your yoga horizons!
And maybe I'll see you in one of my classes or workshops someday, or connect with me about private or semi-private (you and a friend) sessions.
~~~
Photo © Barbara Butkus Photography