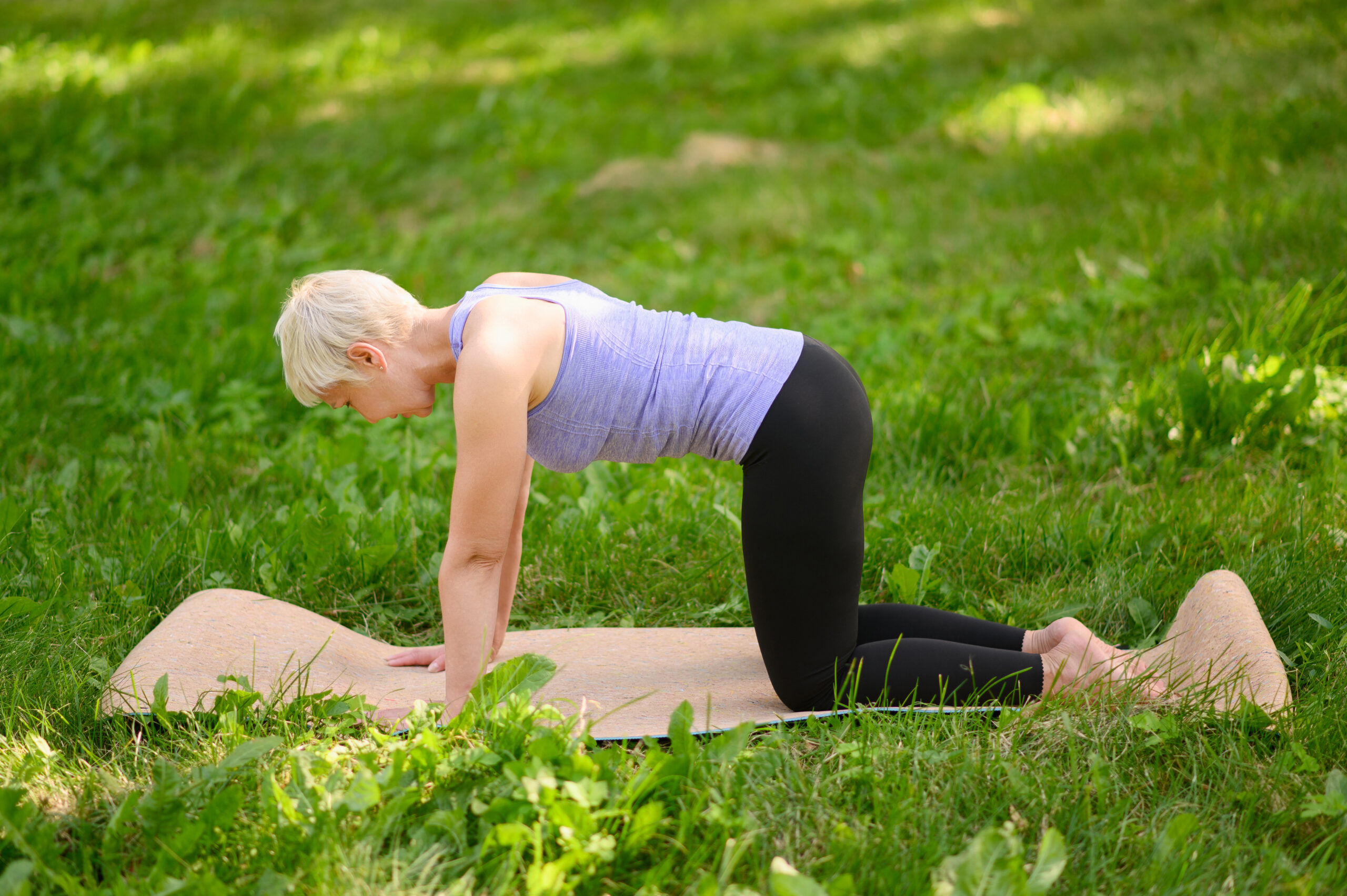 15 Nov

Is cat-cow safe if you have osteoporosis?

This is a very common question: is cat-cow safe if you have osteoporosis?

The fear is that you are "rounding" the upper spine and that this would put pressure on the front part of the vertebrae, potentially causing compression fractures.

But let's take a closer look.

The movements referred to look like this from the outside :

The short answer to the question is – yes for the vast majority of people with osteoporosis – this movement can be done safely!

Especially if done slowly, with the breath.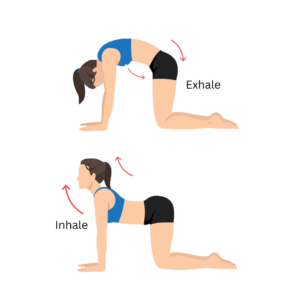 We must recognize that we are supporting the front of the spine with the cavities involved in breathing.
Here's an image that helps to illustrate the cavities in the torso above and below the diaphragm I'm referring to. See how this breathing mechanism in the right-hand image supports the front of the spine?
With the cat-cow movement we are also gliding the shoulder blades and tilting the pelvis as well as moving the vertebrae, providing all the joints much needed movement to stay lubricated.
So let's not fear this practice.
Cat-Cow is not intended to be done like you are whipping your spine back and forth as if you were on a bucking bronco.
Let's visualize how to move more mindfully and utilize the support of the breath.
Let me know if this answers your questions or brings up any new ones.
We review and practice this movement with the breath often in my Yoga for Our Vital Bones classes.
There is more nuance to the movement that only comes from practicing with proper instruction.
~~~
Join the Vital Bones Community Library for all the Yoga for Our Vital Bones class recordings and more.
Or try a class for free by signing up here.
~~~